Coming Soon to Amazon Prime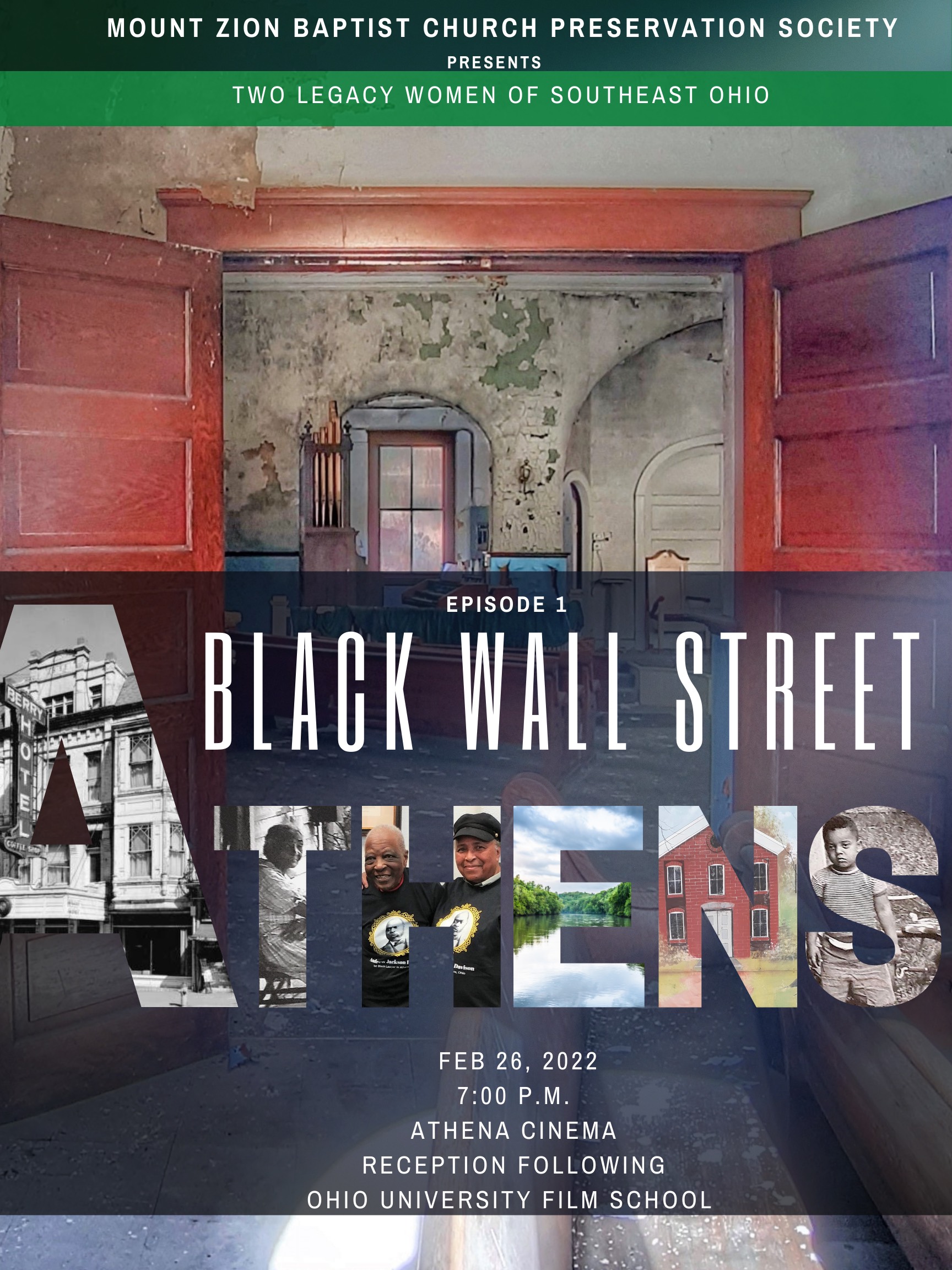 Black Wall Street Athens Episode 1 is the first in a series of 3 that tells the story of architectural and historical erasure in this Appalachian Ohio River Valley town.
Episode 1 premiered at the Athena Cinema in 2022. It was then shown at Athens High School and Middle School. Since then, it has been requested by dozens of schools at all levels across the state.
Click the link to the right to view Episode 1 trailer.
The full film will be available on Amazon Prime soon.
Rebuilding
our social sanctuary
Here at Mount Zion, we have big things coming!
In 2019, we were selected by the National Endowment for the Arts as one of three hosts for the Citizens' Institute on Rural Design (CIRD), which offers competitive funding, community planning expertise, and additional consultancy measures for rural communities facing important design challenges.
In February 2020, Mount Zion hosted a community network mapping workshop at ArtsWest to identify existing community resources and imagine collaborative possibilities for racial justice across sectors, missions, and programs.
During the months of June and July 2020, Mount Zion hosted two site visits with the CIRD design team from To Be Done Studio to determine potential rehabilitation needs for our historic building.
View the process and see the vision by flipping through our CIRD Design Book.